Sale price
$219.99
Regular price
$299.99
Unit price
per
SALE
Sold out
View full details
Features:
 Clean Floors Deeply & Efficiently - The roller brush continuously clean floors with 450 revolutions per minute and clean itself as it cleans, so the floor will always be freshly cleaned. With TAB T6 pro wet dry vacuum, you can enjoy bare feet at home!

 Strong Suction Power - TAB T6 pro smart vacuum mop has increased its suction power by as much as 13500Pa for particularly troublesome messes, yet it produces only 75 dB of noise.

 Self Cleaning System - TAB T6 pro brushes clean themselves as you clean the floor, so you never have to rub dirty brushes on clean floors. After cleanup, self-cleaning function automatically flushes the inner tubing and brush roller, ready to go again.

 2 Large-Capacity Tanks - TAB T6 pro comes with a large 1000 ml clean water tank and an 800 ml dirty water tank make updating the water tank less frequent. Separate clean water and formula from dirty water and dry debris to ensure you are always using fresh solutions to clean messes.

 3 Modes of Cleaning for All Your Needs - Using the auto mode for daily cleaning. Remove stubborn marks and ultra-fine dust in Max mode. T6 pro water outlet will be shut off and vacuum up water spills in dry mode. You can clean in three different ways based on your needs.

*Customers from other countries purchase our product, which is designed for US plugs, will need to purchase an additional adapter.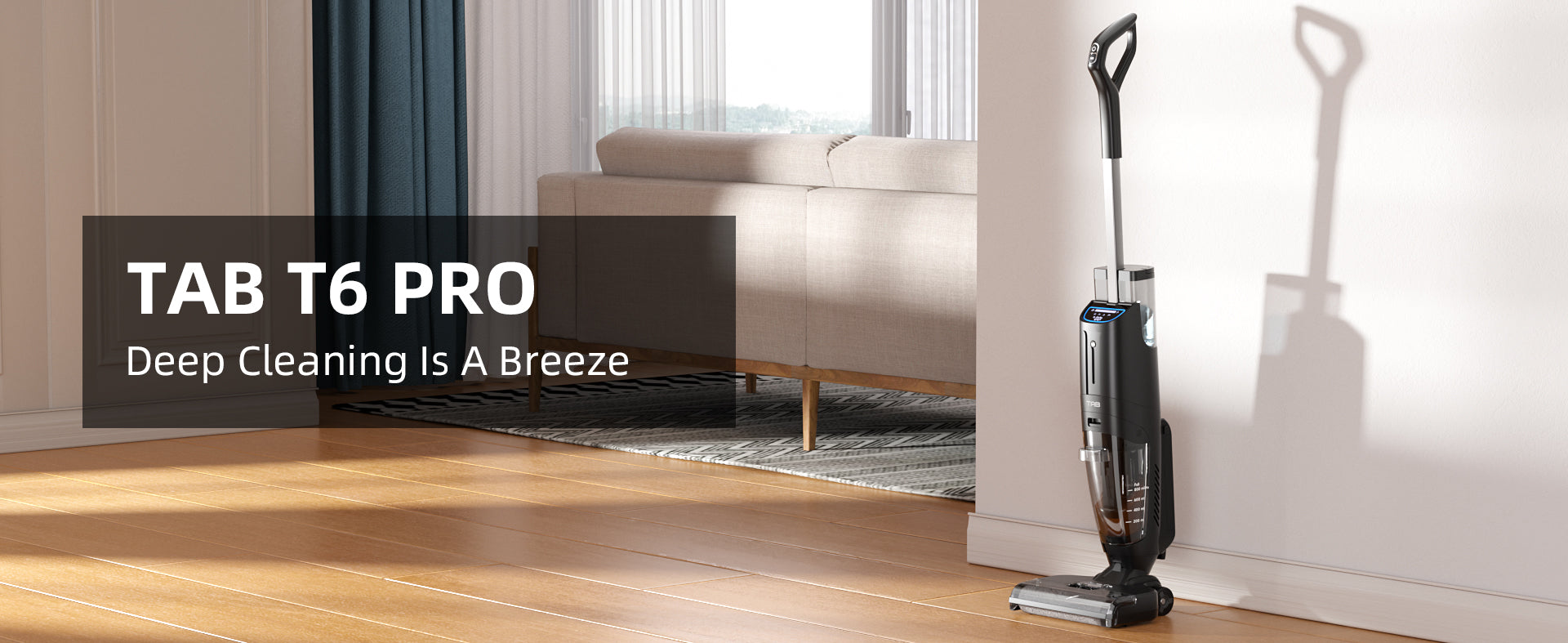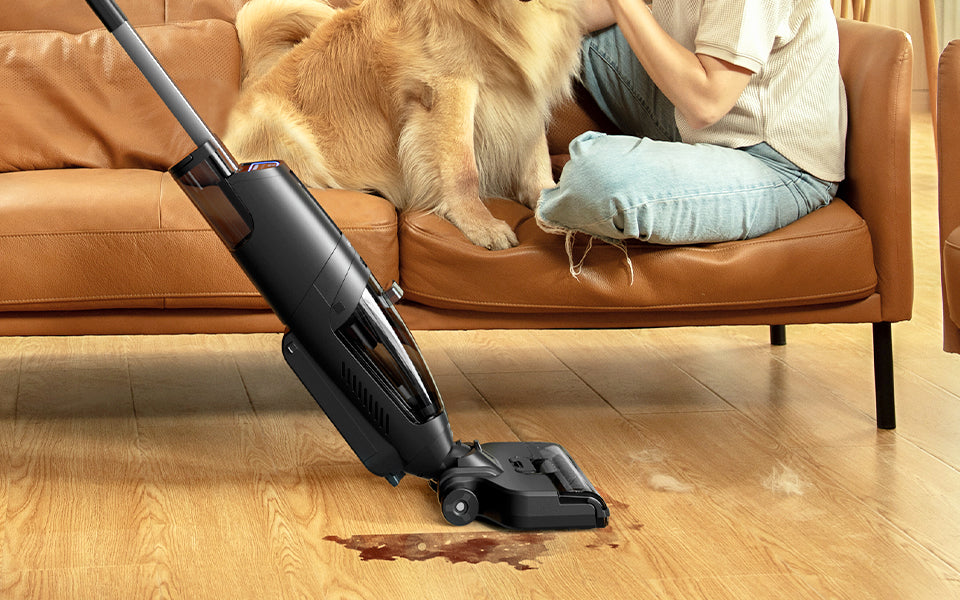 Auto Mode
An efficient way to perform regular cleaning tasks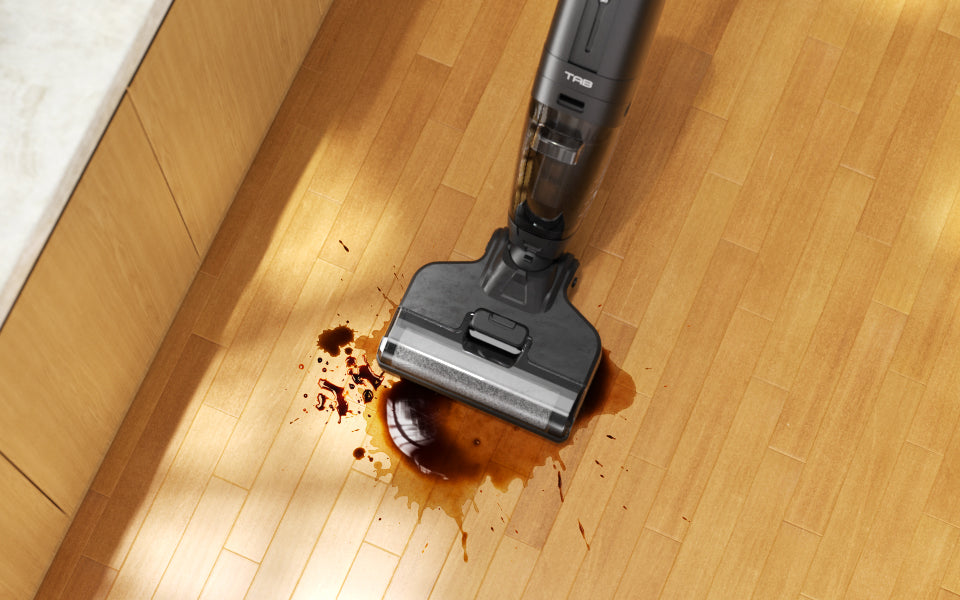 Max Mode
Suction power is maximized for heavy-duty tasks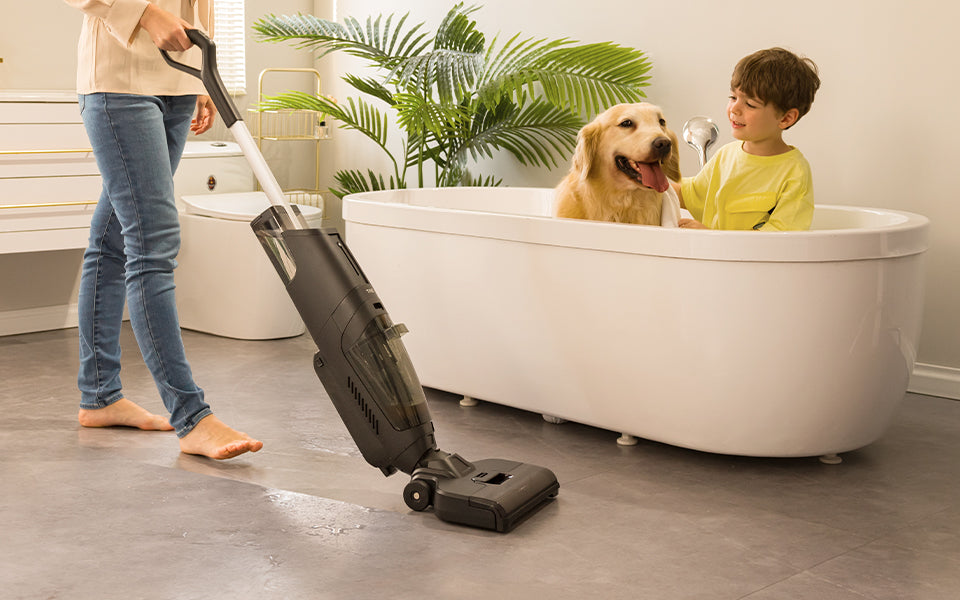 Dry Mode
For drying the floor of water spills
Separate Clean and Dirty Water Tanks
Two-Tank Tech keeps clean water separate from sewage. Forever clean messes with a fresh solution.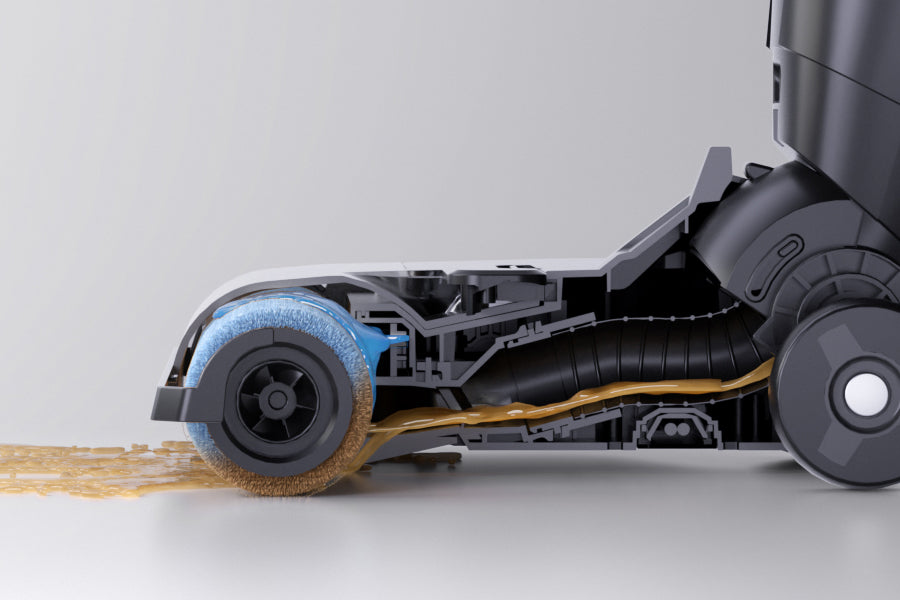 Always Clean Floors with Clean Water
With clean water evenly dispersed, the roller brush stays clean while washing the floors.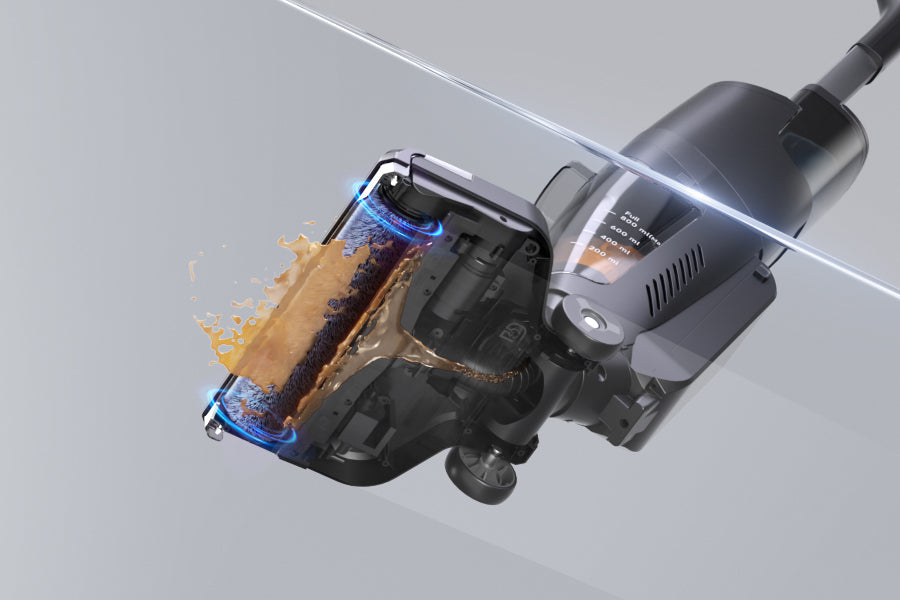 Sucks up Dirty Water Continuously
The dirty roller is squeezed with each revolution by a blade. The removed sewage is sucked into DWT.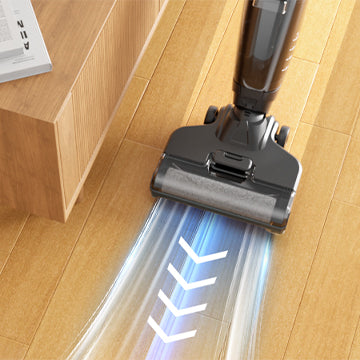 Self-Propelled Brush
The roller brush has its own drive, which allows you to move effortlessly throughout the floor.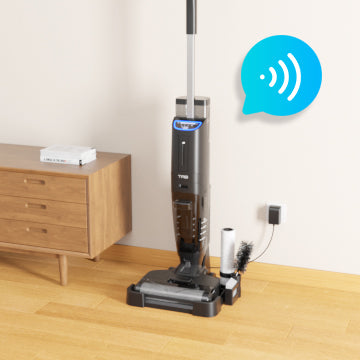 Helpful Voice Assistant
Helpful voice assistant monitors cleaning performance for the ultimate hard floor cleaning experience.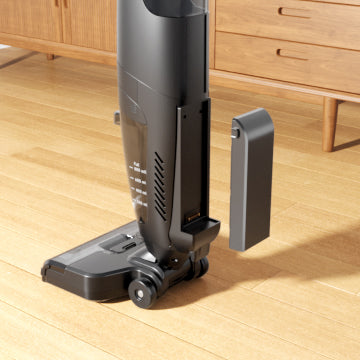 Replaceable Battery
The battery can be replaced and can be used for 35 minutes on a single charge.(Product includes 1 battery)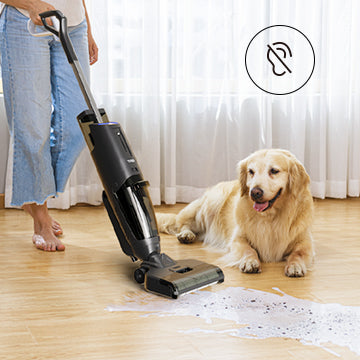 Low Noise Operation
A brushless digital motor in this machine reduces noise levels, so you can clean quietly without disturbing your family and pets.
Paking List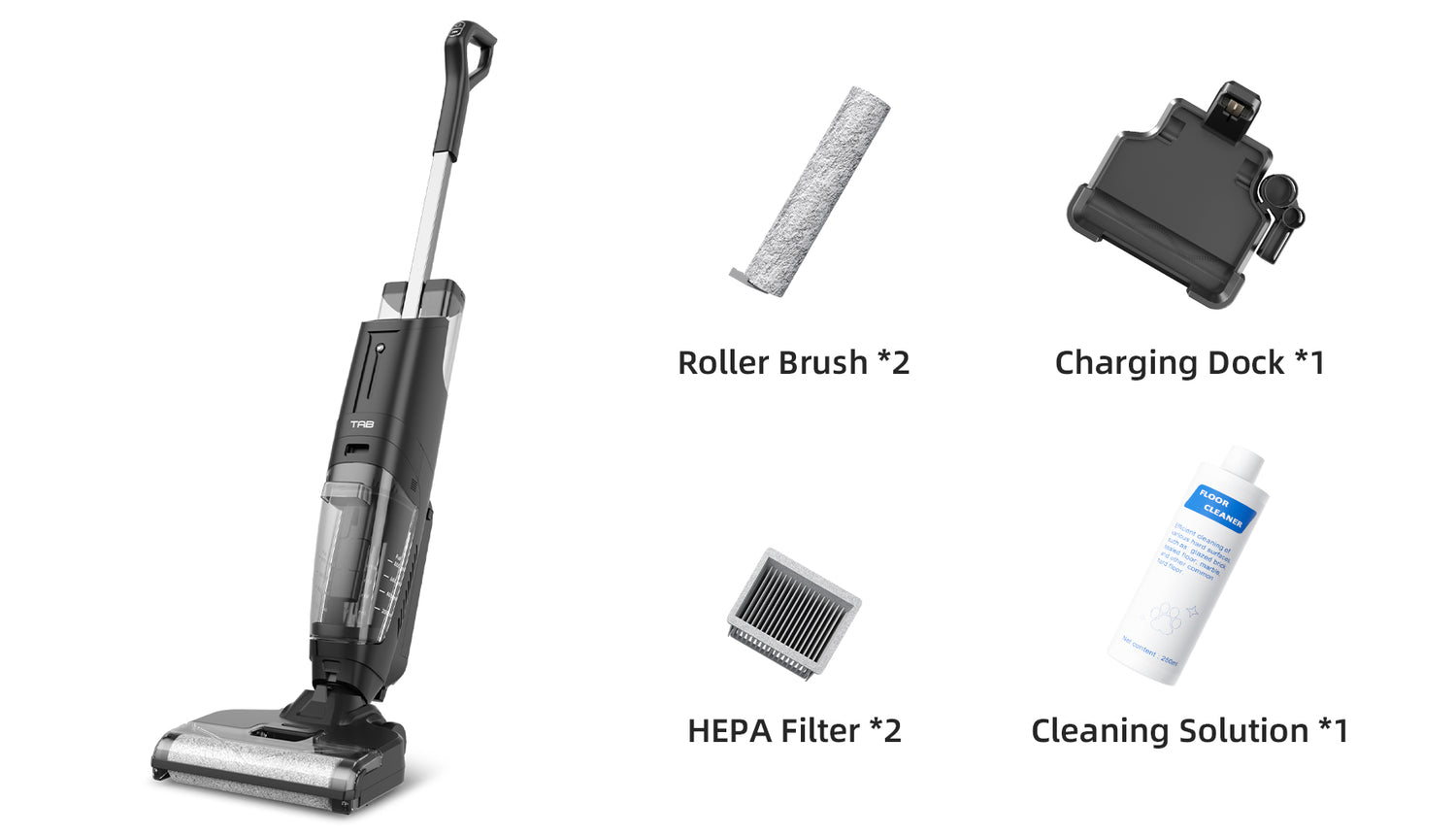 What's in the box
Main unit * 1
HEPA filters * 2
Rolling brush * 2
Cleaning solution * 1
Charging base & adaptor * 1
3-in-1 cleaning tool * 1
User Manuals
Download
Run don't walk!
Best wet vacuum ever! It works so perfectly on my hardwood floors and leaves no sticky residue from the solution it comes with. It's easy too use & easy to clean after every use! I highly recommend this over Tineco
Love it.
I ordered this particular one because You can replace the battery when it wears out. I think it's ridiculous that most of them have built in batteries that you can't replace. I guess when the battery goes they expect you to just throw away another few hundred dollars and buy another one. Thank you to the makers of this Tab T6 for realizing we don't all have a few hundred laying around to spend that way.
It does a great job and is very easy to use. I have emphysema so I'm not able to do much in the way of physical labor but I can manage this Tab quite well.
works well
I love that it has a long road b time-it works very well at cleaning my vinyl floors and uses just a snall amount of water
Easy to use.
It's been two weeks since I received this product and I love it.I don't have to worry about my daughter spilling her drink anymore. I can just vacuum it,Best Wet Dry Vacuum Cleaner what I buy . Vacuum and Mop and wash , free my hands
Easy to use and clean
It was easy to assemble and use. Also, very easy to clean and maintain.
Introducing of TAB T6 PRO
Review of TAB T6 PRO
Review of TAB T6 PRO