Sale price
$159.99
Regular price
$229.00
Unit price
per
SALE
Sold out
View full details
Features:
【Fast Heating Technology For Better Clean】: TAB R6 carpet cleaner features FastHeating technology, and has a built-in 700W heating motor, which can heat water to 140℉ in just 15 seconds. Using hot water throughout the cleaning cycle better tackles and dissolves tough stains.

【Super Strong 14KPa Suction Power】: With a 400W host motor and a 700W heating motor, the TAB R6 carpet spot cleaner provides a super strong 14KPa suction power. Choose from 8KPa Standard mode or 14KPa Turbo mode to remove deeply embedded dirt, stains, and carpet odors for a thorough clean.

【Suitable For Most Fabrics】: This upholstery cleaner machine is for fabric cleaning, and cleans most fabric products that cannot be cleaned as a whole, such as mattresses, fabric sofas, fabric chairs, carpets, rugs, curtains, car seats, fabric mattresses, stuffed animals, pet seats, etc. This carpet cleaner can use with solutions, we recommend you use a non-foaming cleaning solution to ensure a better cleaning effect.

【Dual Large Tanks Design】: Keeps clean water and dirty water separate so you can always use clean water to remove stains. And you can easily fill, empty, and rinse this 60oz clean water tank and 32oz dirty water tank. When the dirty water reaches the maximum water level, the suction of the carpet cleaner will stop.

【Replacement Brushes And 5.6FT Detachable Hose】: This carpet cleaner is equipped with 4 replaceable brushes: A multi-function standard brush, a Wide brush, a T-shape brush, and a Self-cleaning brush. Standard brush for a wide range of applications and a variety of fabrics; Wide brush makes it easier to clean large areas of fabric; T-shape brush is for gap cleaning. If the hose breaks, the detachable design makes it easier to replace the hose.

【Portable And Lightweight】: Weighing just 9.3lb, the TAB R6 carpet cleaner is lightweight and easy to move from one cleaning job to the next. Its compact size makes it easy to store under a sink or in a closet, and it's perfect for handling emergencies like pet messes, spills, and more.

【Parameter】: Rated voltage:120V; Clean water tank capacity--60oz(1800ml); Dirty water tank capacity--32oz(950ml); Power cord length: 16.4FT(5m); Hose length: 5.6FT(1.7m).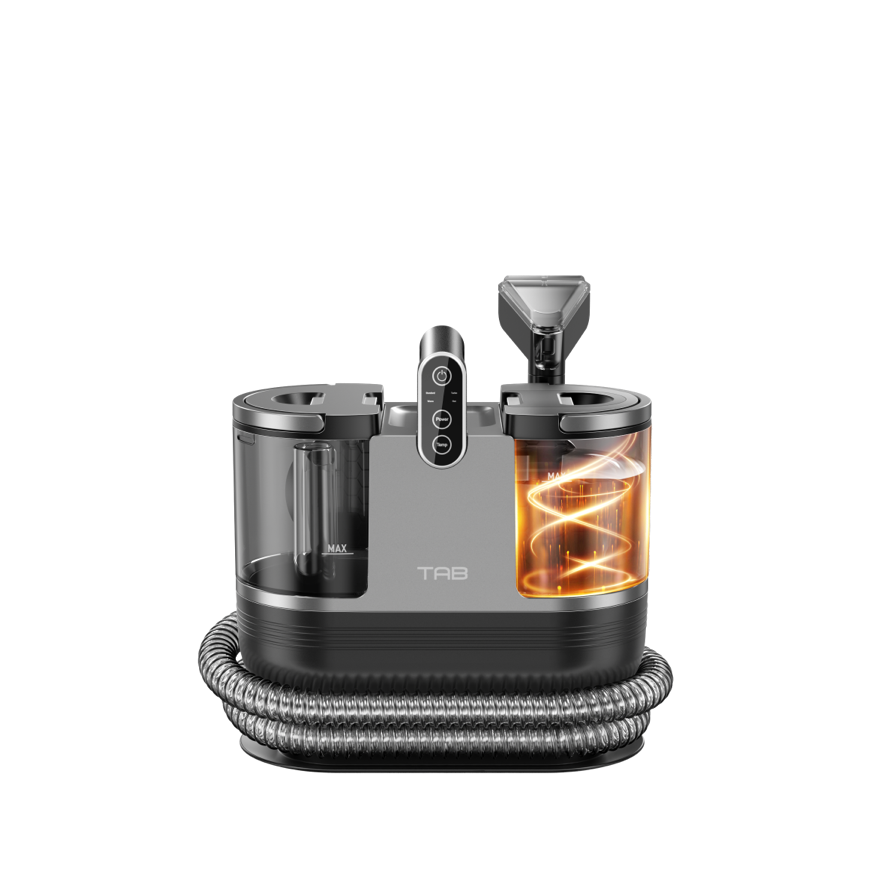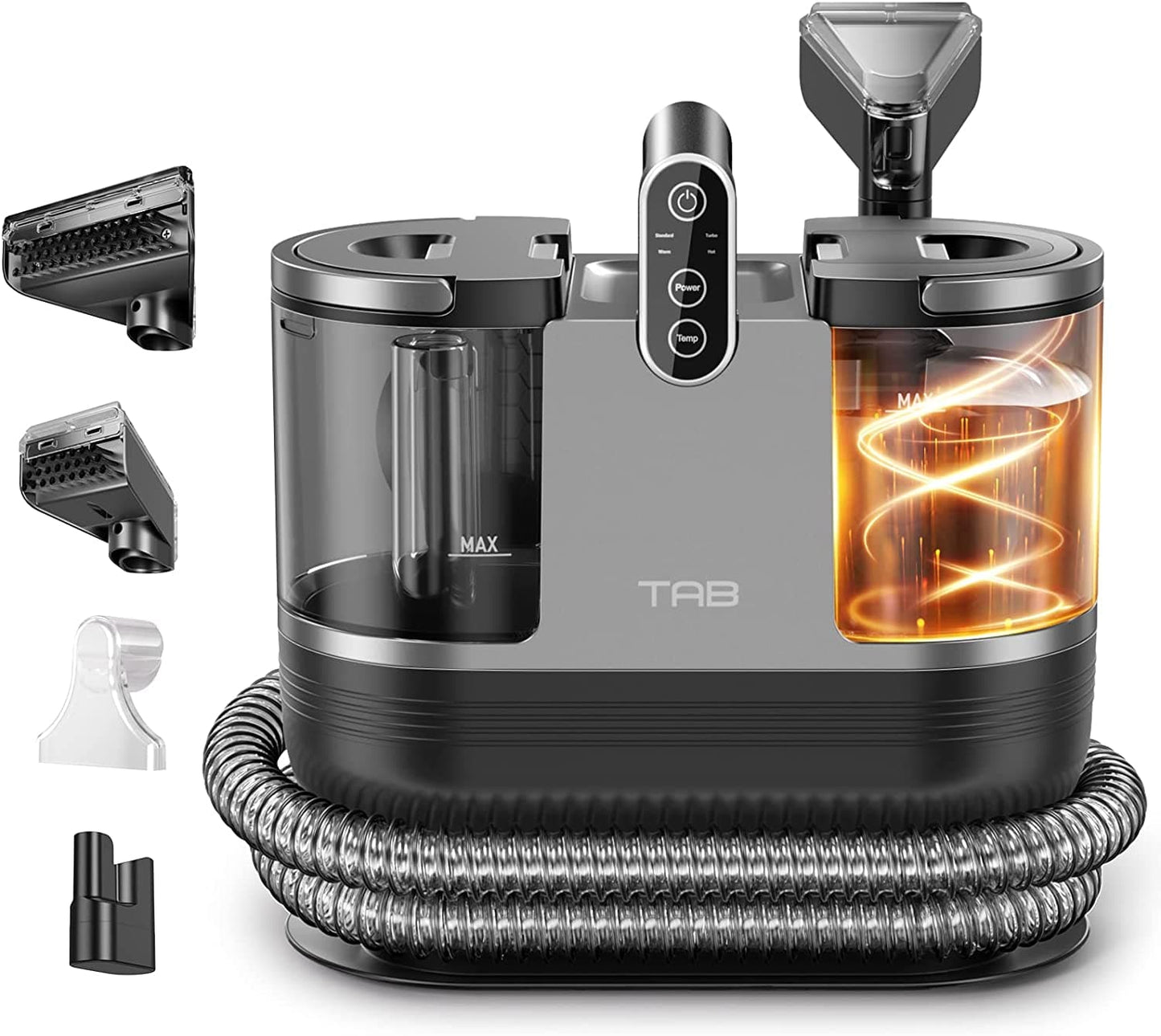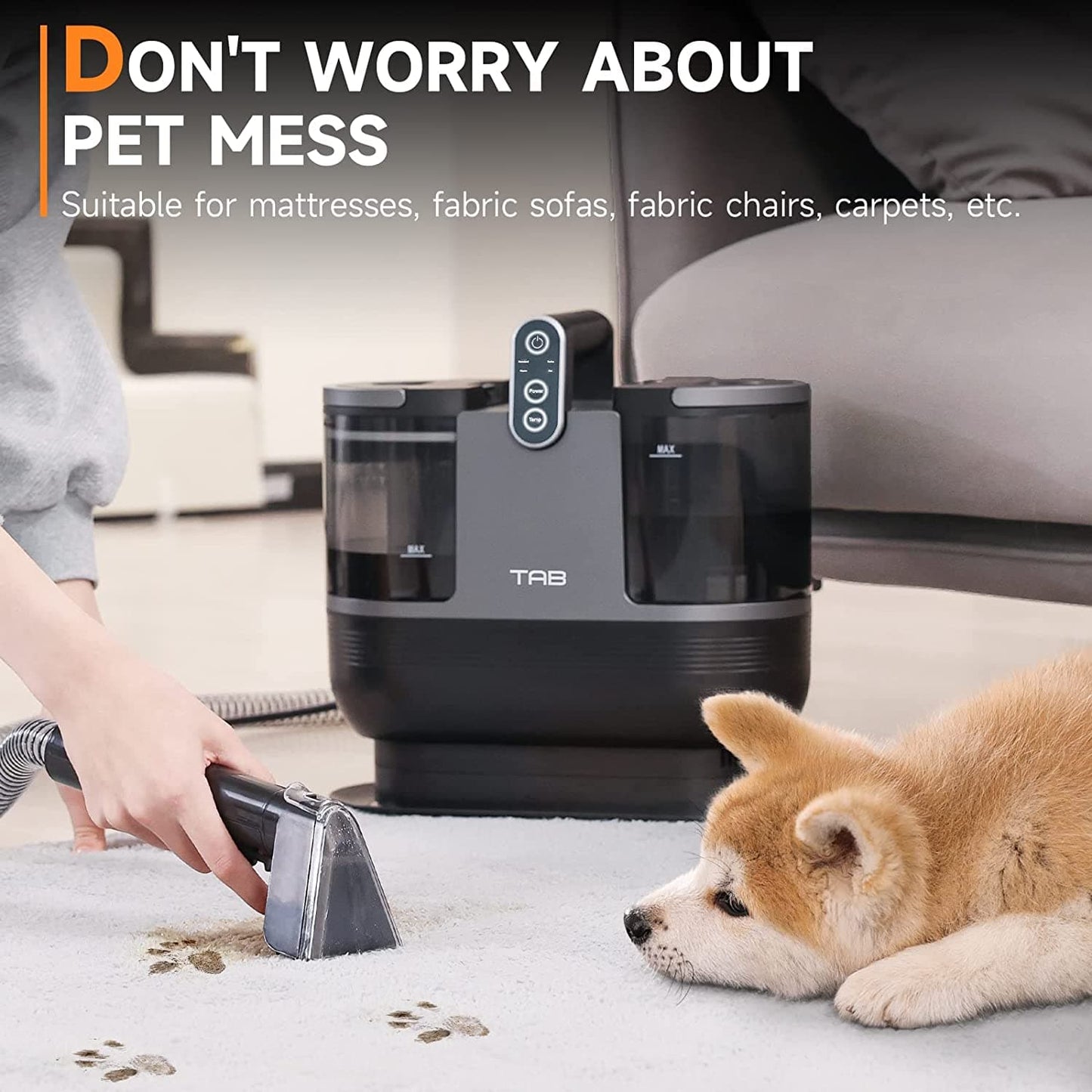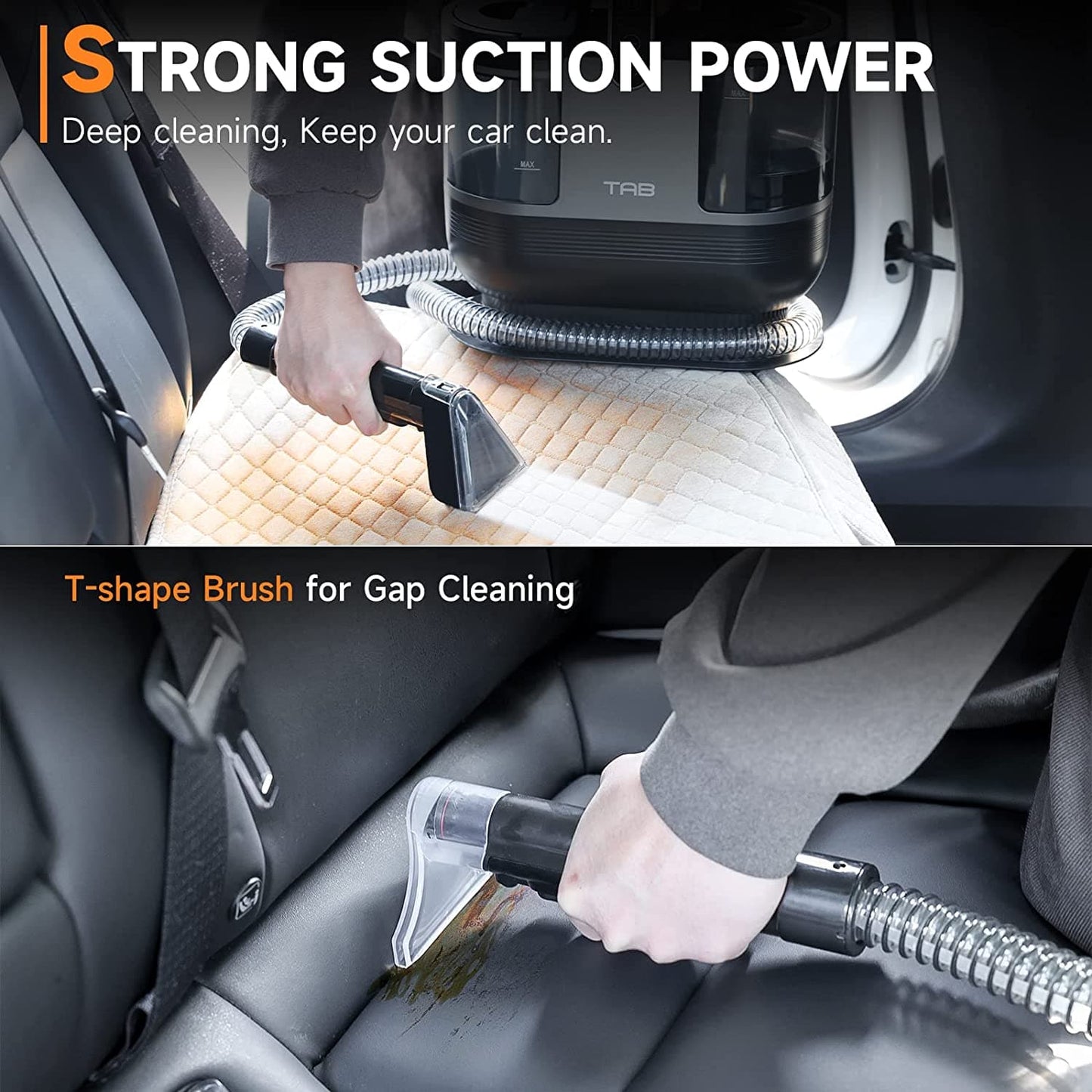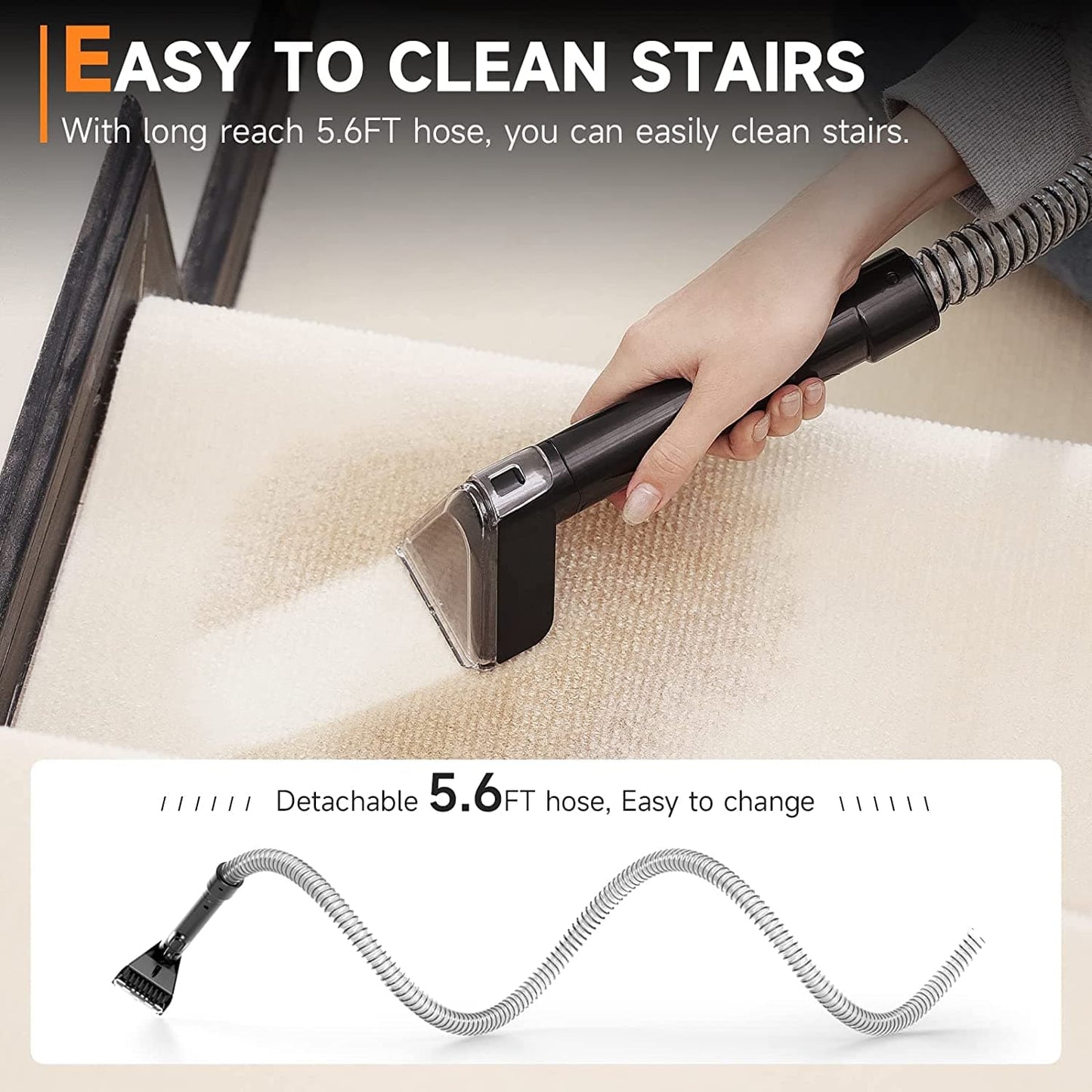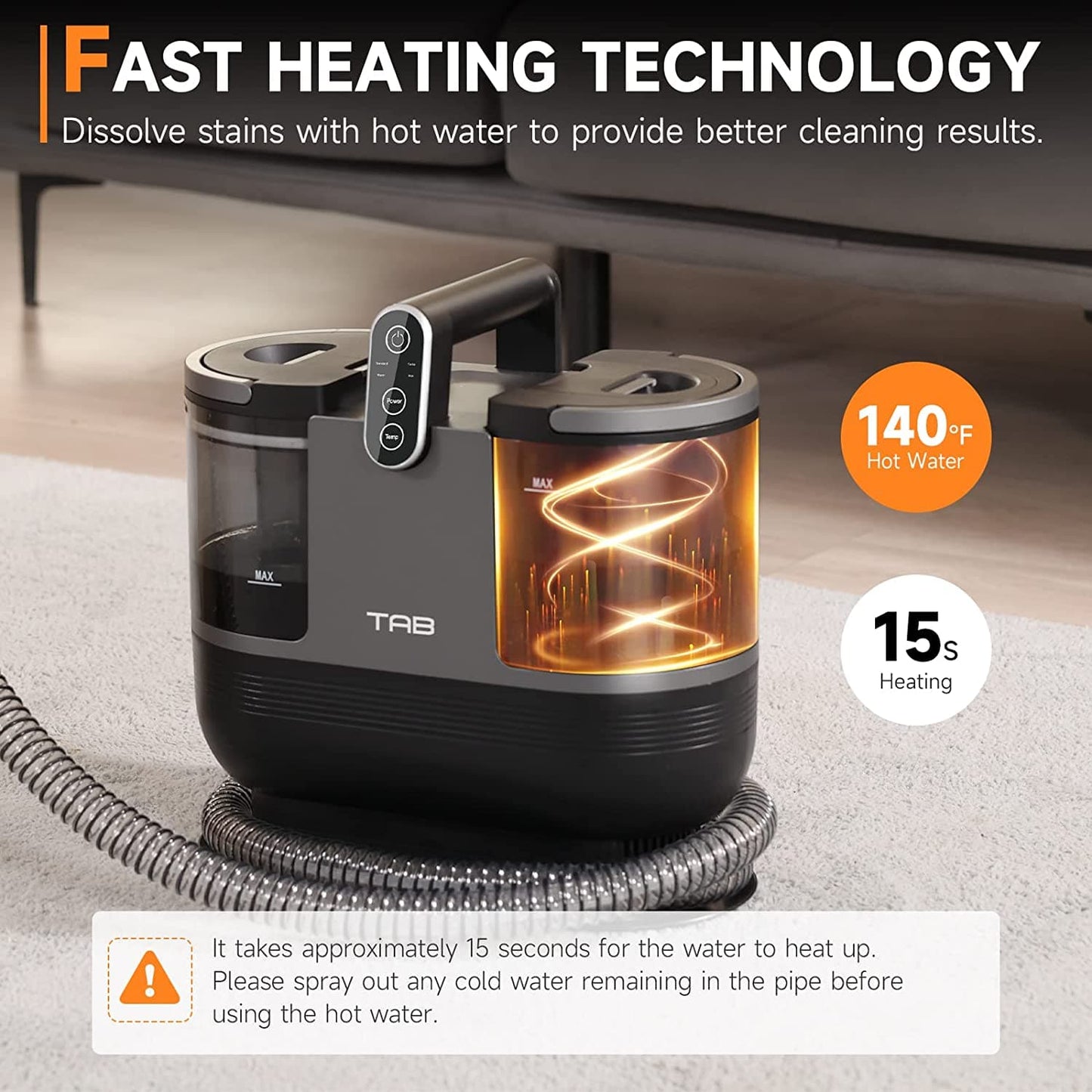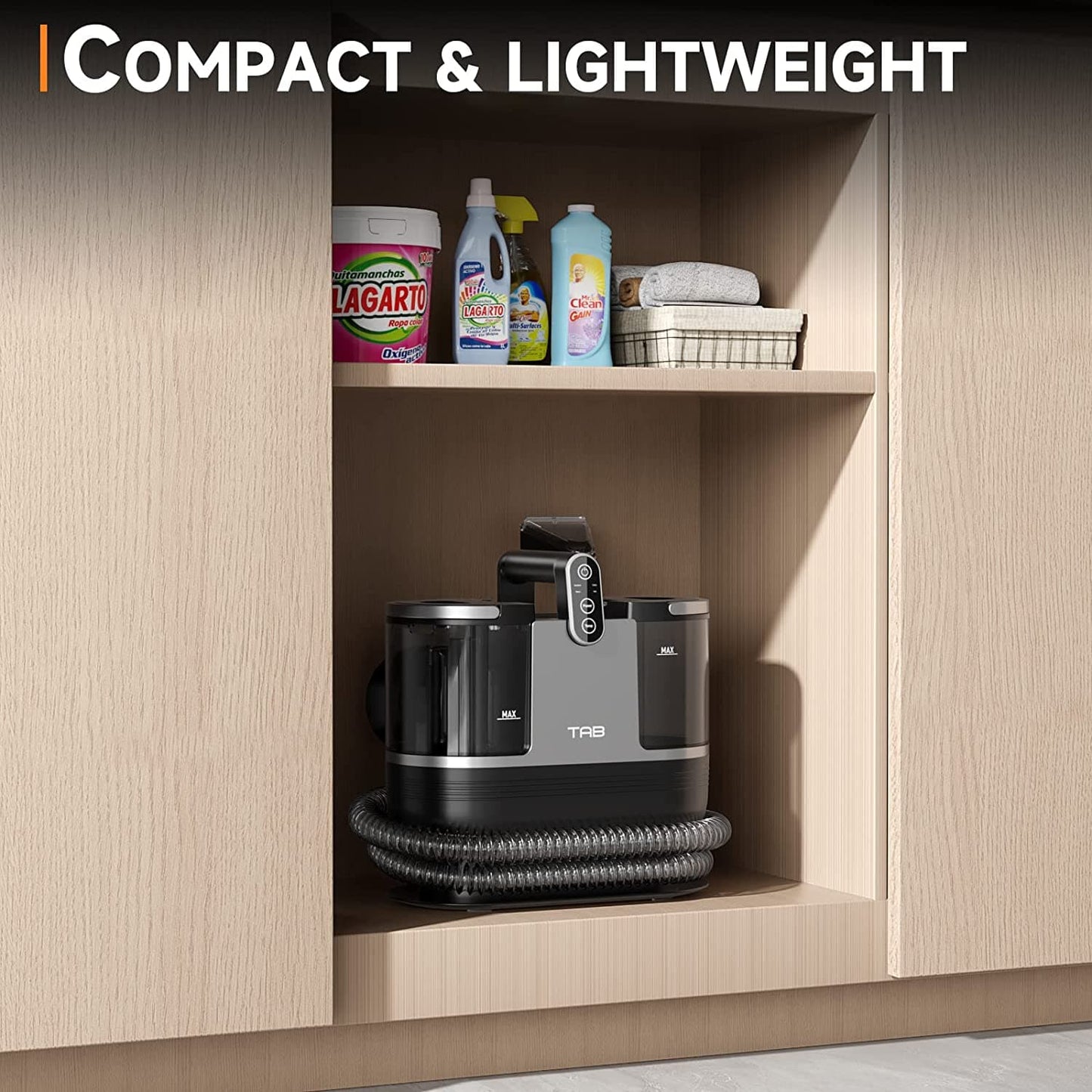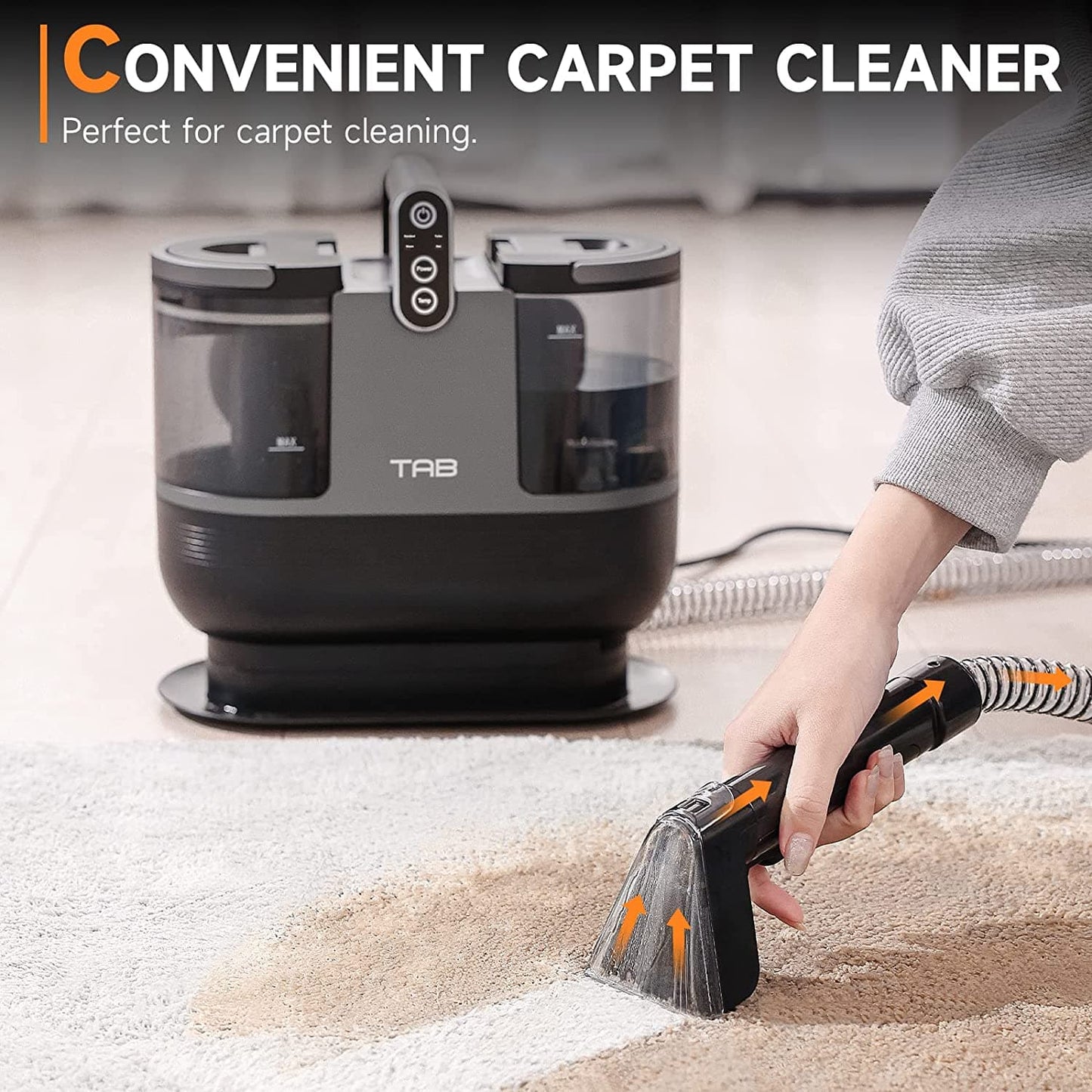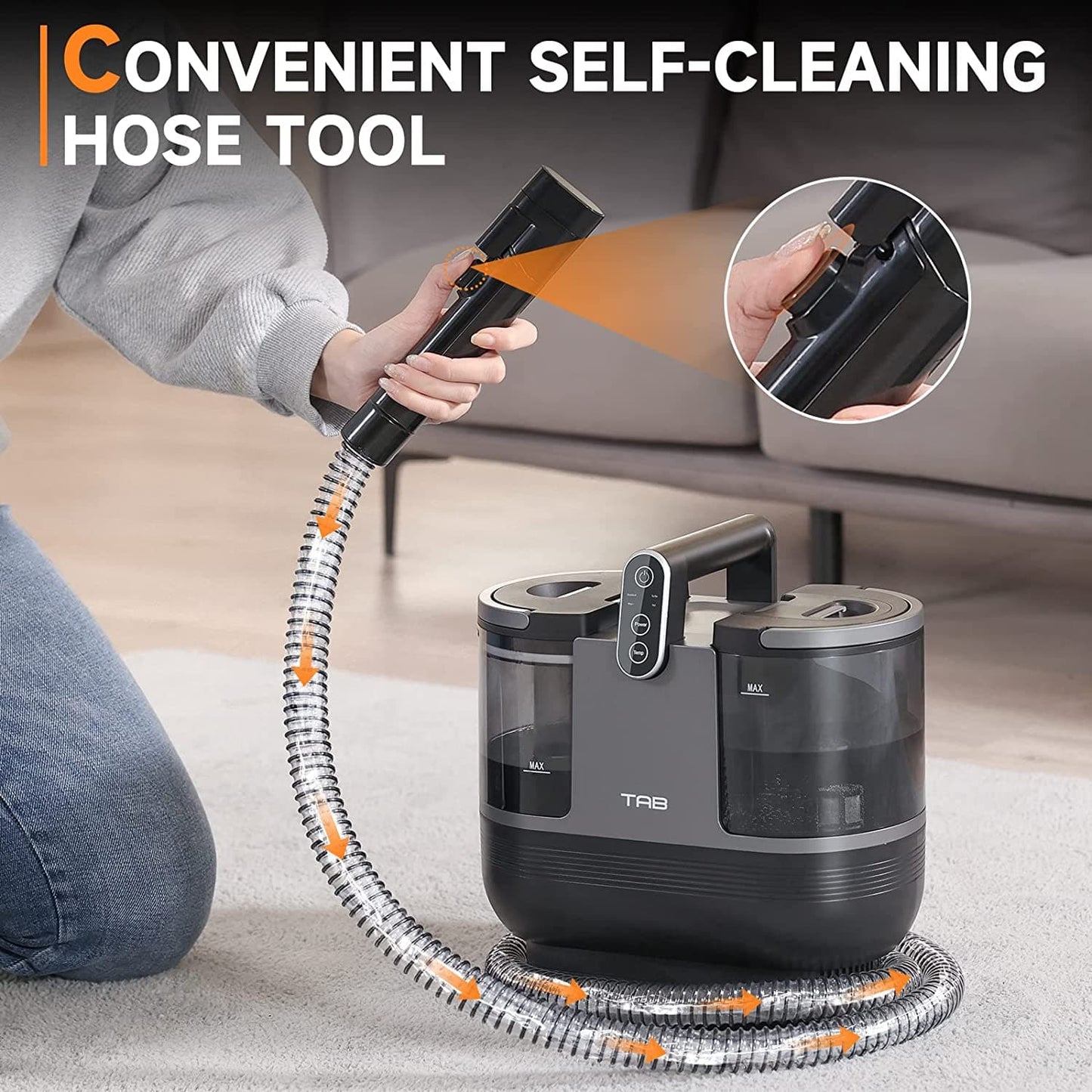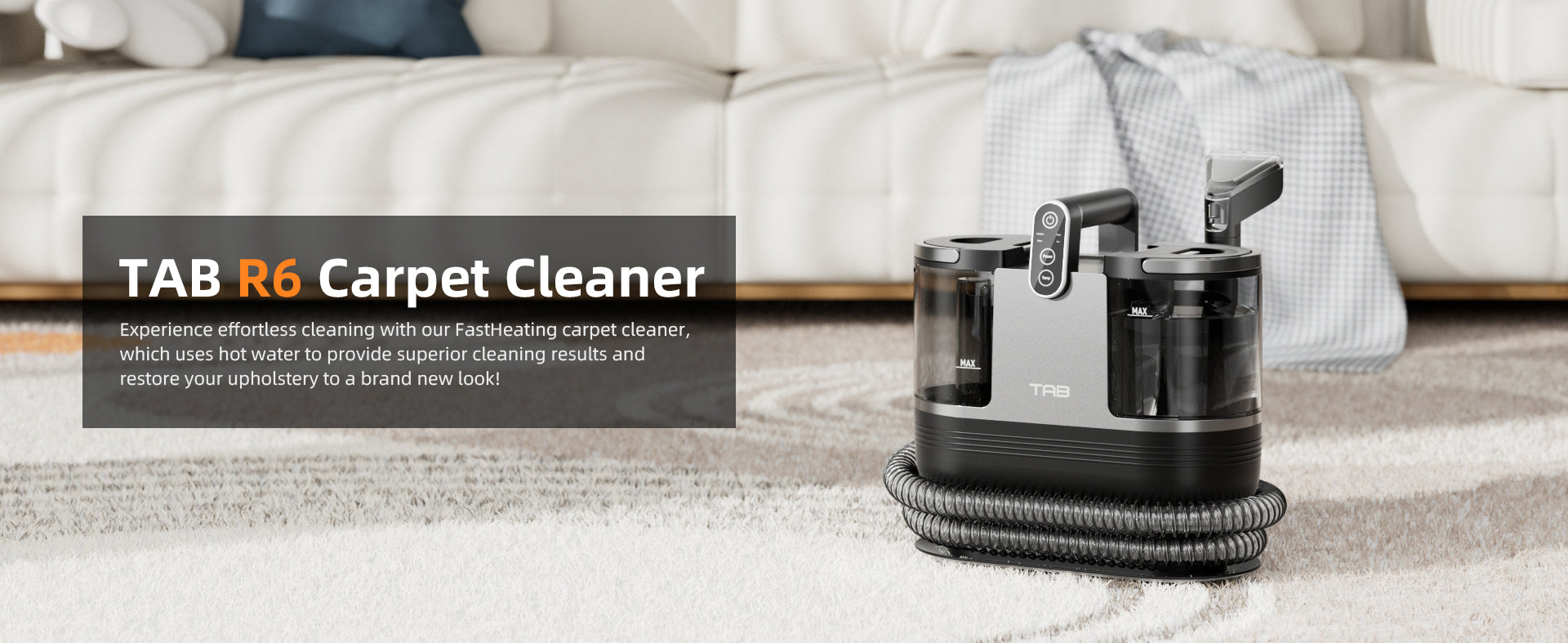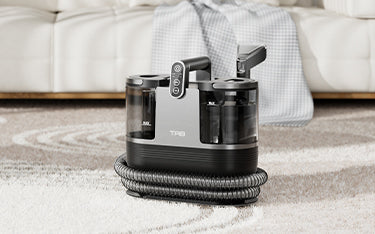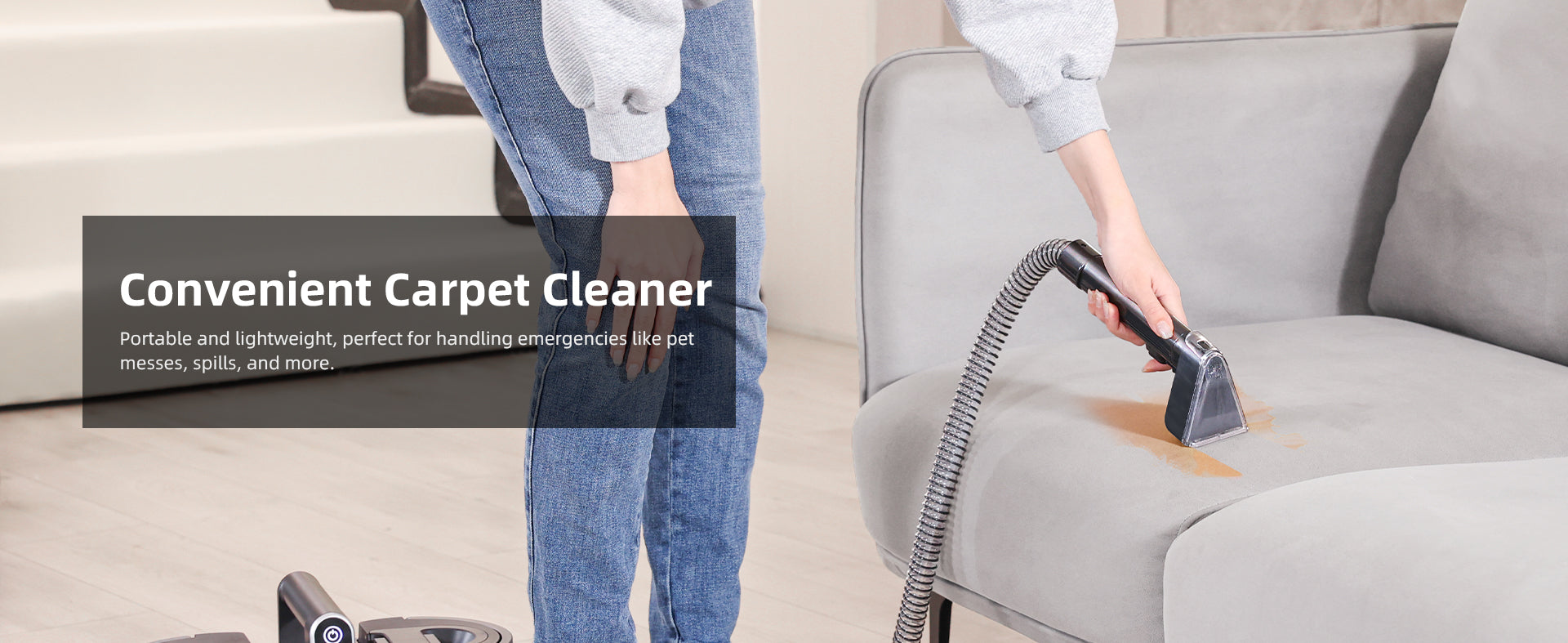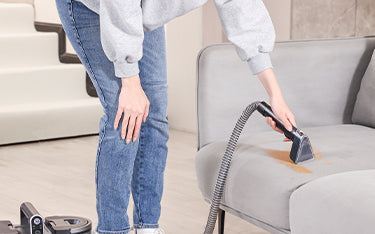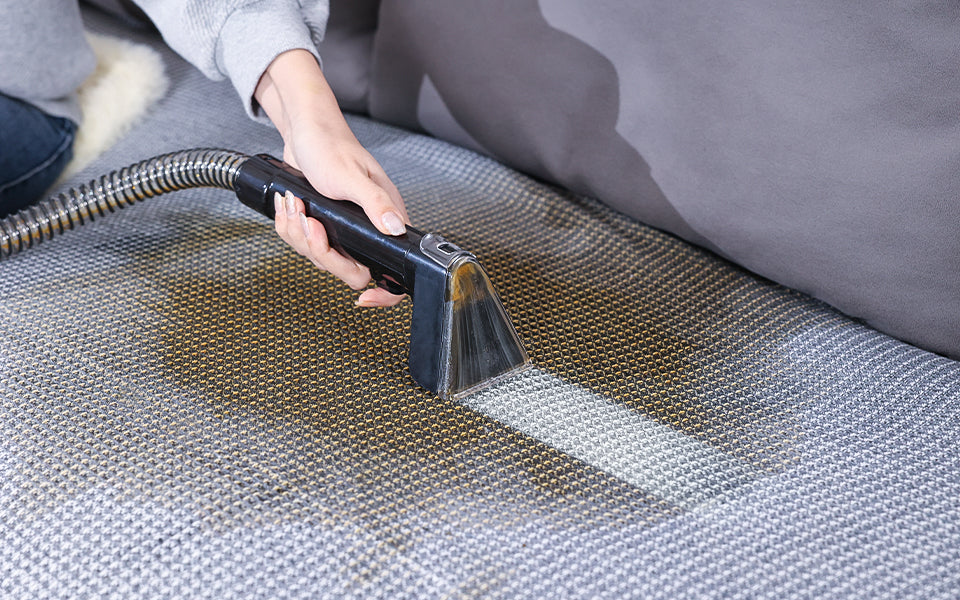 Standard Brush
For a wide range of applications and a variety of fabrics.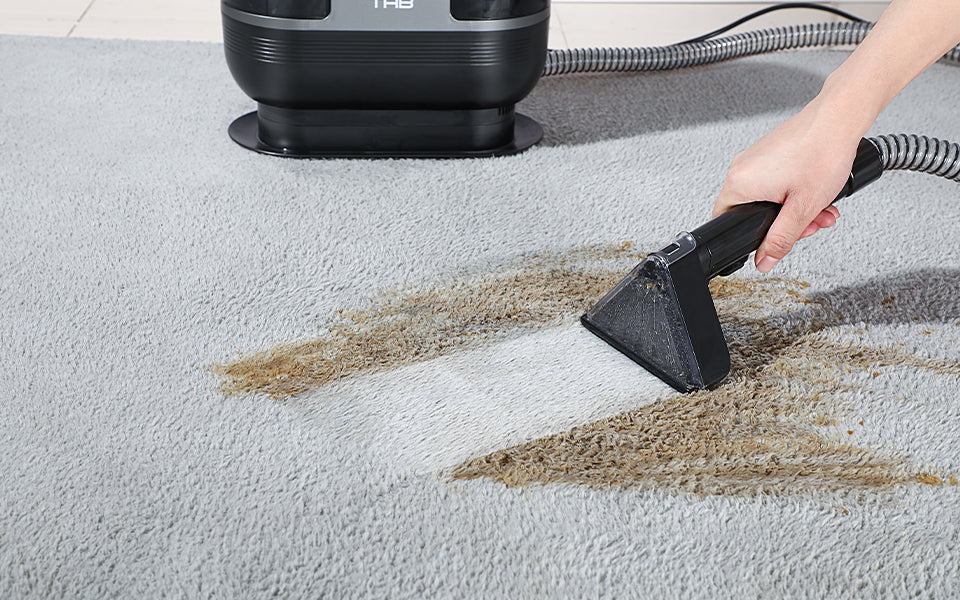 5.3 Inch Wide Brush
5.3 Inch Wide brush makes it easier to clean large areas of fabric.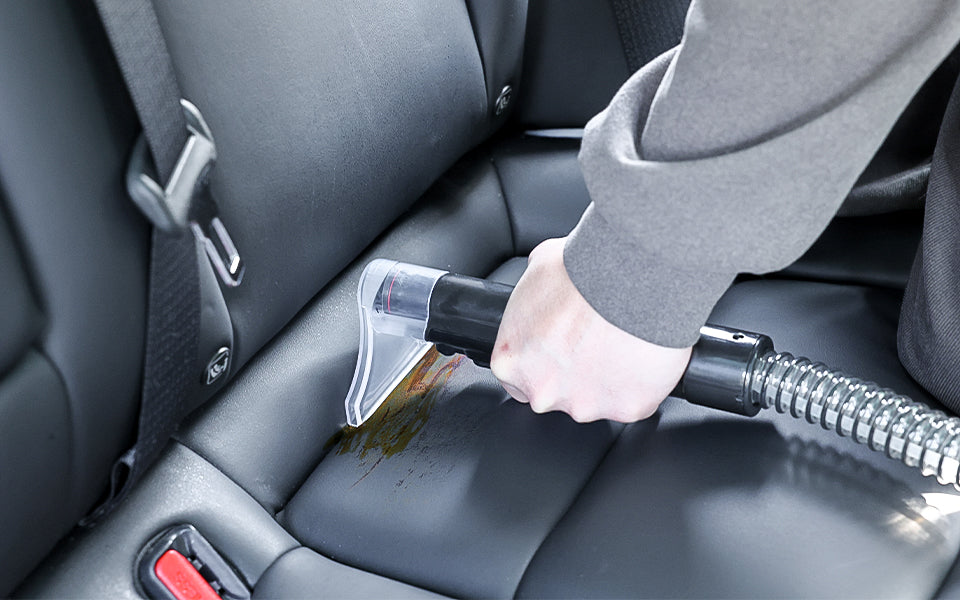 T-shape Brush
For gap cleaning, perfect for car and couch cleaning.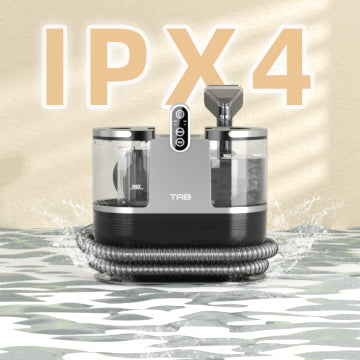 IPX4 Waterproof Level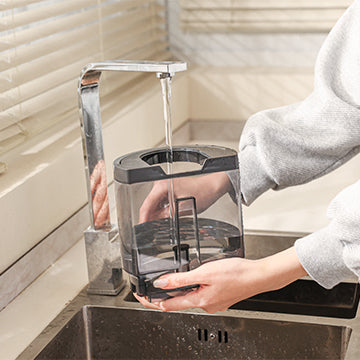 Large Clean Water Tank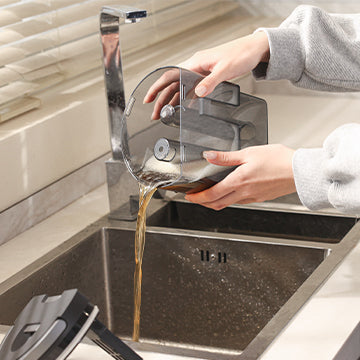 Large Dirty Water Tank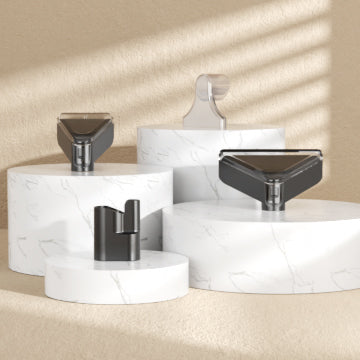 Replaceable Brushes
Paking List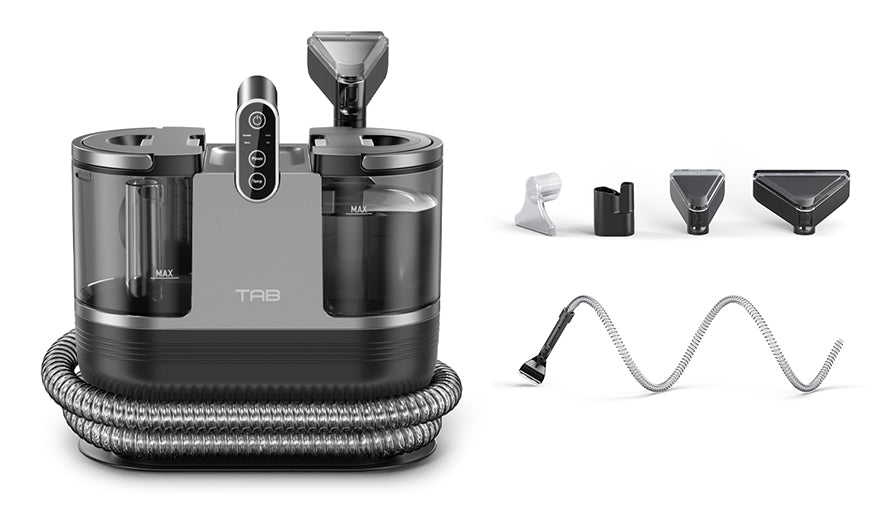 What's in the box
Main unit * 1
Standard Brush * 1
WidePath Brush * 1
Self-cleaning Brush * 1
T-shaped Brush * 1
User Manuals
Download
Disappointed
Just received the carpet cleaner and ready to try it out only to find out its not heating or spraying water.
Best portable carpet/upholstery cleaner I've owners
I did a lot of research before purchasing. Most reviews I read or watched said the dry time was faster. I liked that it heated the water as well. Once I received it I had to use it on a puppy potty spot and it cleaned it so well! I love the power of the suction and the hot water helps with the cleaning. I have had to use this quite frequently with children and dogs that we have. I love that it is easy to clean, the hose has a self clean option and comes off entirely to really clean or air dry. With all the use I have done in 3-4 months the hose began to get a hole in it near the suction brush handle. I emailed costomer care and they were so great at helping me with getting a replacement hose. I love this product so much! It is very easy to maintain so I expect it to serve me well for many years to come. Also the customer service is fantastic and I'm so grateful for all their help!
what cleaner
I have not received the cleaner. I have emailed your company 4 times and heard nothing. I give 1 star because I can't use what I don't have.
Superb carpet and upholstery cleaner!
This is an exceptionally well designed carpet cleaner which heats up water to better clean crusted and dried up spills on carpets upholstery, etc.
I have been using it primarily to clean my sofa, love seat and chairs with great success. An old chocolate milk spill on my sofa was cleaned out completely.
It made my upholstered furniture look like new.
The reach of the hose makes it useful to clean my car using an extension.
The water heats up pretty quickly and I really like the controls too!
Excellent upholstery/carpet cleaner.
Highly recommended!
This should be on every baby registry
My kid mixed dish soap, Vicks vapor rub, and neosporin in to a thick paste using the arm of the couch as a mixing board.
About one hour, and 5 clean outs later the couch is 100% back to new.
We had the green bissel version of this before and it was not 1/2 as good.
This is an awesome product
Quick Start of TAB R6
Introducing of TAB R6
Review of TAB R6