Sale price
$99.99
Regular price
$149.99
Unit price
per
SALE
Sold out
View full details
Brand: TAB
Features:
【Cordless & Rechargeable】The wireless design of this carpet cleaner machine makes it easy to move around your home or office without any cords or wires getting in the way. The TAB wireless spot cleaner is powered by a battery that provides up to 20 minutes of runtime, allowing you to clean multiple surfaces without the need to constantly recharge.
【PowerBrush & Extend Hose】One of the standout features of the TAB Wireless Spot Cleaner is its PowerBrush, which can helps to agitate and lift dirt and stains from deep within the fibers of your carpets and upholstery. You can choose to turn on or off the power brush independently through the button on the body. The Extend Hose is another great feature that allows you to easily clean hard-to-reach areas such as crutains, stairs, corners, and crevices.
【LED Digital Display & Separate Button】TAB ErasePro H6 spot cleaner features an LED display screen that shows the battery level, whether the hose is connected properly, and the electric brush switch status, so you always know when it's time to recharge or if there's any issue with the connection.
【Suitable For Most Fabrics】: This upholstery cleaner machine is for fabric cleaning, and cleans most fabric products that cannot be cleaned as a whole, such as mattresses, fabric sofas, fabric chairs, carpets, rugs, curtains, car seats, fabric mattresses, stuffed animals, pet seats, etc. This carpet cleaner can use with solutions, we recommend you use a non-foaming cleaning solution to ensure a better cleaning effect.
【Dual Large Tanks Design】: Keeps clean water and dirty water separate so you can always use clean water to remove stains. And you can easily fill, empty, and rinse this 350ml clean water tank and 260ml dirty water tank. With appropriate proportional capacity, this machine is great for spot clean.
【Portable And Lightweight】: Weighing just 4.4lb, the TAB H6 spot cleaner is lightweight and easy to move from one cleaning job to the next. Its compact size makes it easy to store under a sink or in a closet, and it's perfect for handling emergencies like pet messes, spills, and more.
model number: RTB-H6
Package Dimensions: 17.1 x 13.0 x 6.5 inches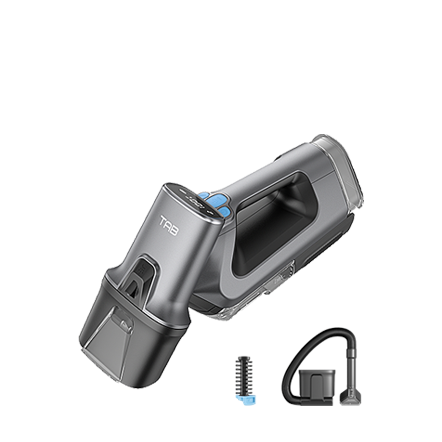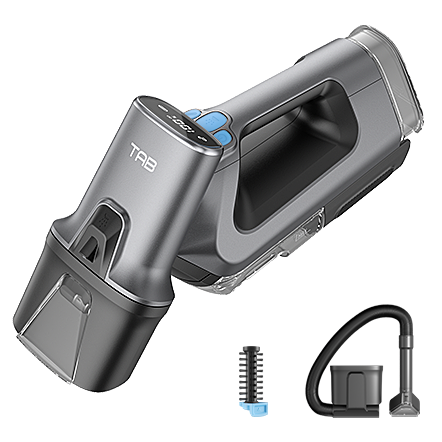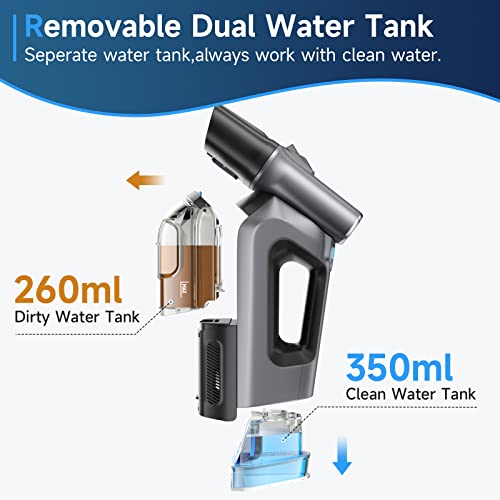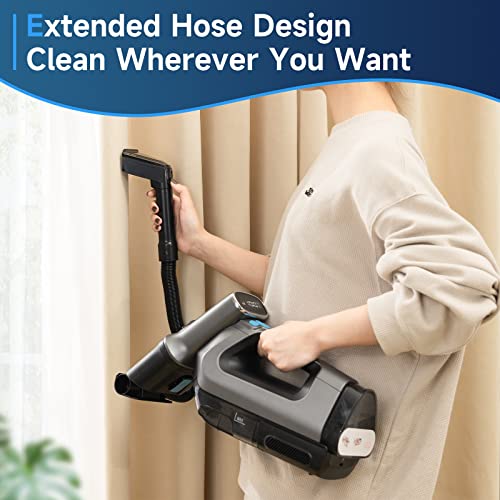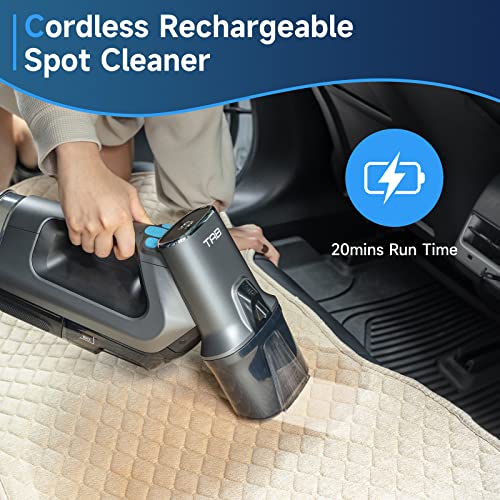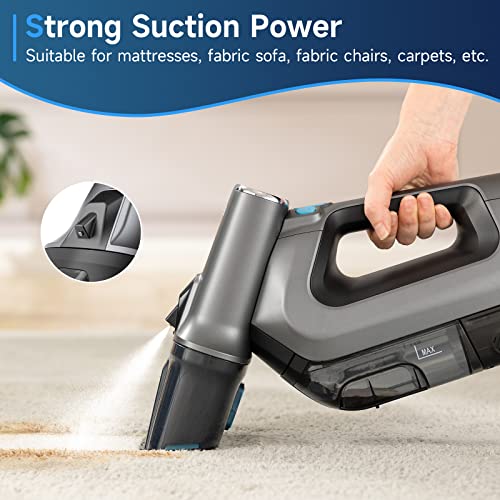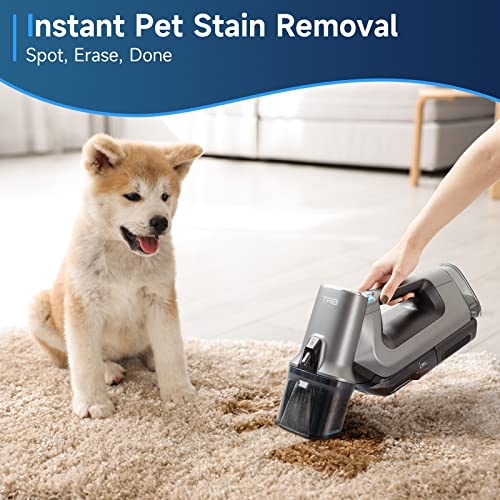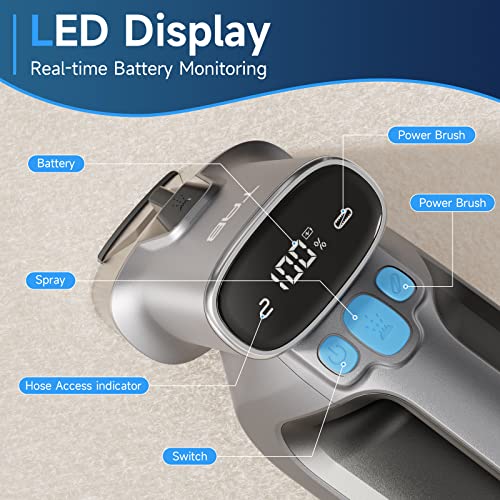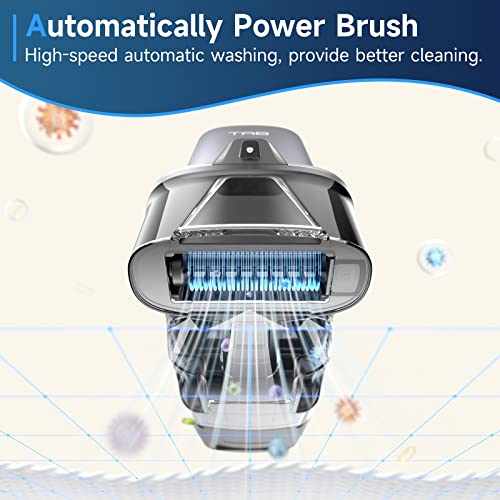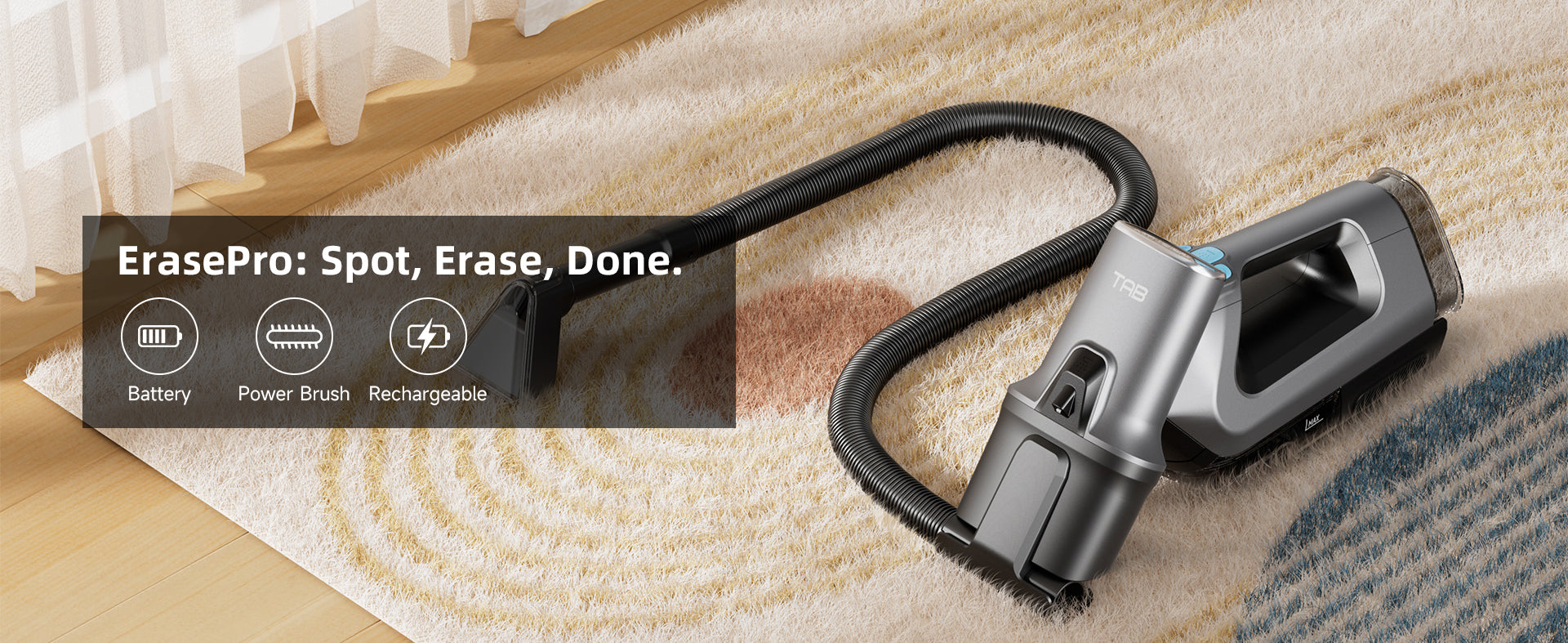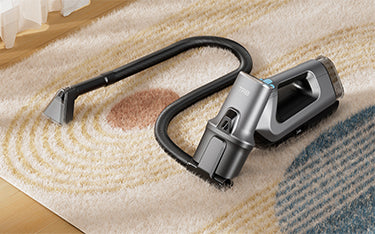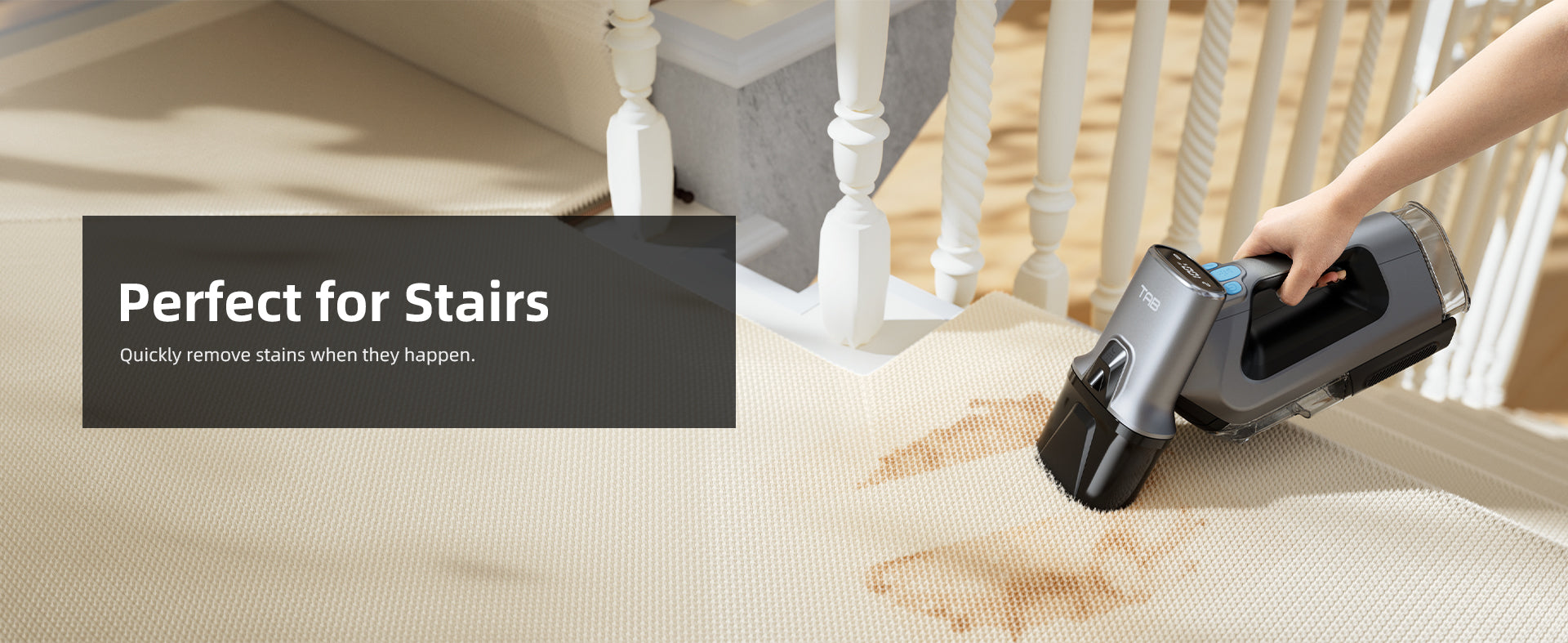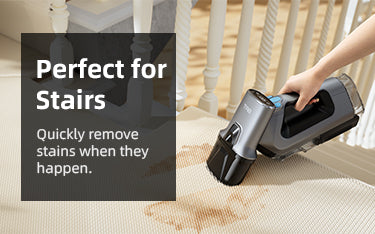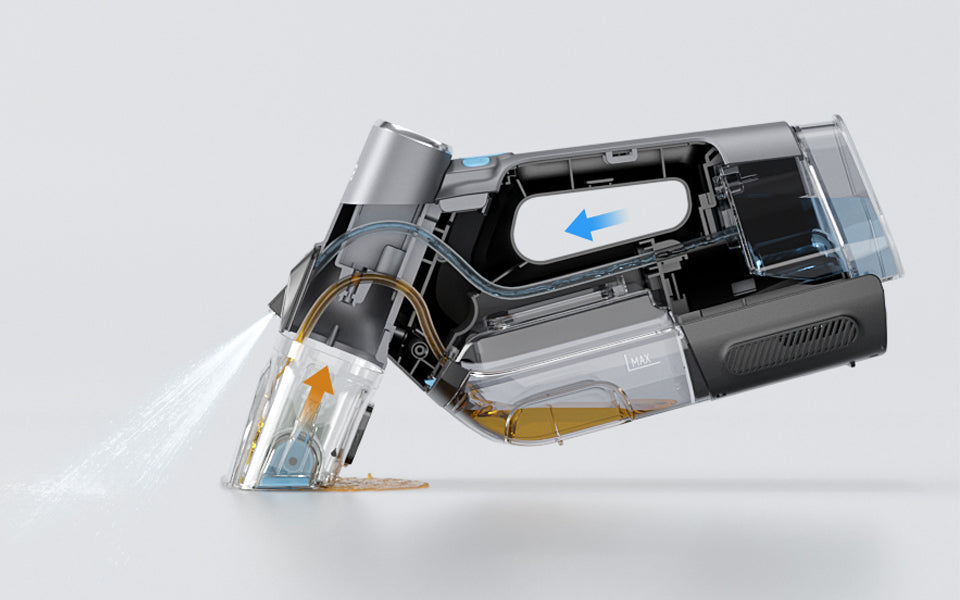 Spray Water From the Front
Spray, scrub and suction, TAB ErasePro can always keep your carpet clean.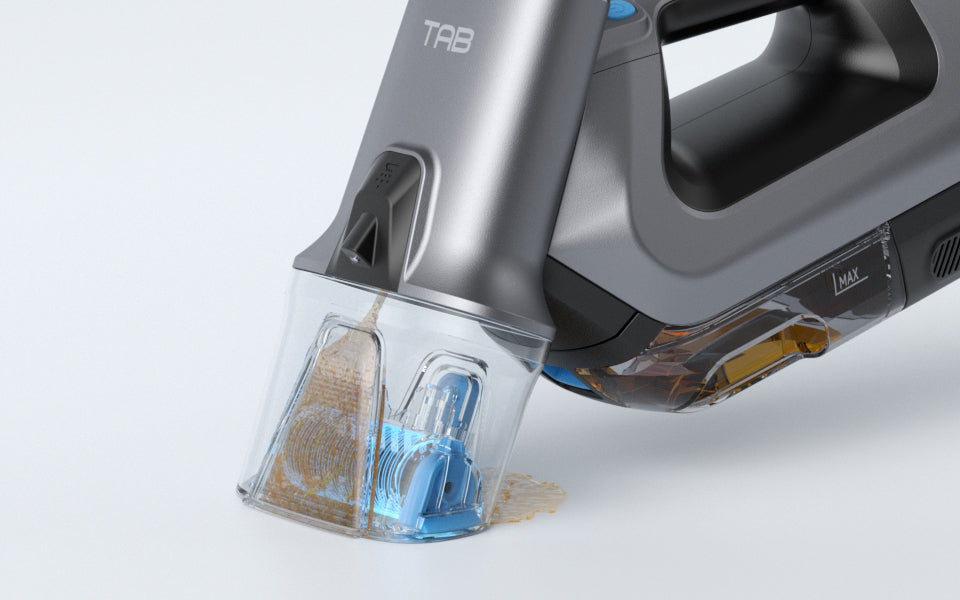 Always Clean With Clean Water
With clean water evenly dispersed, the brush stays clean while cleaning the carpet.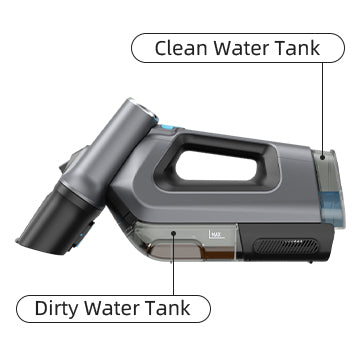 Separate Water Tank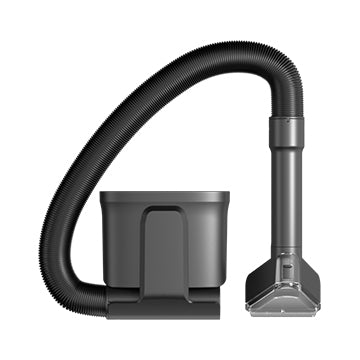 Extension Hose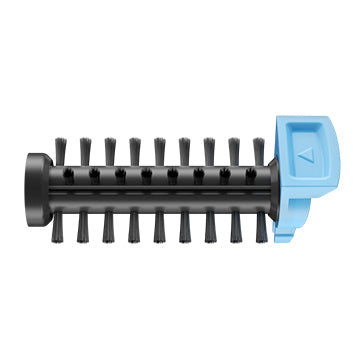 Power Brush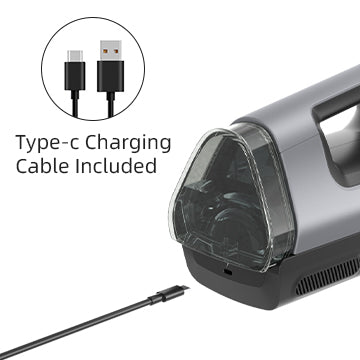 Type-C Charging
User Manuals
Download
Great little shampooer
I honestly would give this six stars if I could. I have five dogs and I couldn't wait to get it to shampoo my couch. Was very happy with the outcome. I will be doing my car next.
nice carpet cleaner
I needed another carpet cleaner after my 15 year old one died. I did not think I would find a small unit that would work as great as my old one. This little unit is a power house for small area stains and vehicles.Like my old unit the water has to be changed and refilled often when doing a decent sized area. I have 2 coonhounds and 4 cats, I have lots of puke areas with the older kitties and the one coonie eats poop and pukes it up. This carpet cleaner did amazing at cleaning up the poopy puke and the kitty puke stains that are not always caught right away.
This unit is not heavy, it is easy to use and it cleans up easily. It is a great little cleaner
Very easy to use and transport
Very easy to use and transport around the house! After cleaning a rug, I couldn't believe the amount of dirt that it sucked up! When I emptied the dirty water tank... there was a sludge in the bottom of it. Great that it sucked it all from my rug that looked instantly clean and brighter.
Straight forward to use
This is one of the best carpet cleaners for spot cleaning. I used this on a patch I'd tried to clean for a couple of days. This cleaned it and left the carpet dry to the touch. Very impressed. We have dogs and this will be very handy. Easy to store, easy instructions and straight forward to use.
Awesome!
I have had this very stubborn stain in my carpet since I moved in. I have tried to scrub it manually, used a large carpet cleaner multiple times, and scraping it (because it felt hard and sticky after a while of scrubbing). One time! It only took one freaking time of using this and the stain is gone! Great suction. I am just aggravated I didn't buy it sooner.
Introducing of TAB R6
Review of TAB R6
Review of TAB R6